Gold Stella Polaris Necklace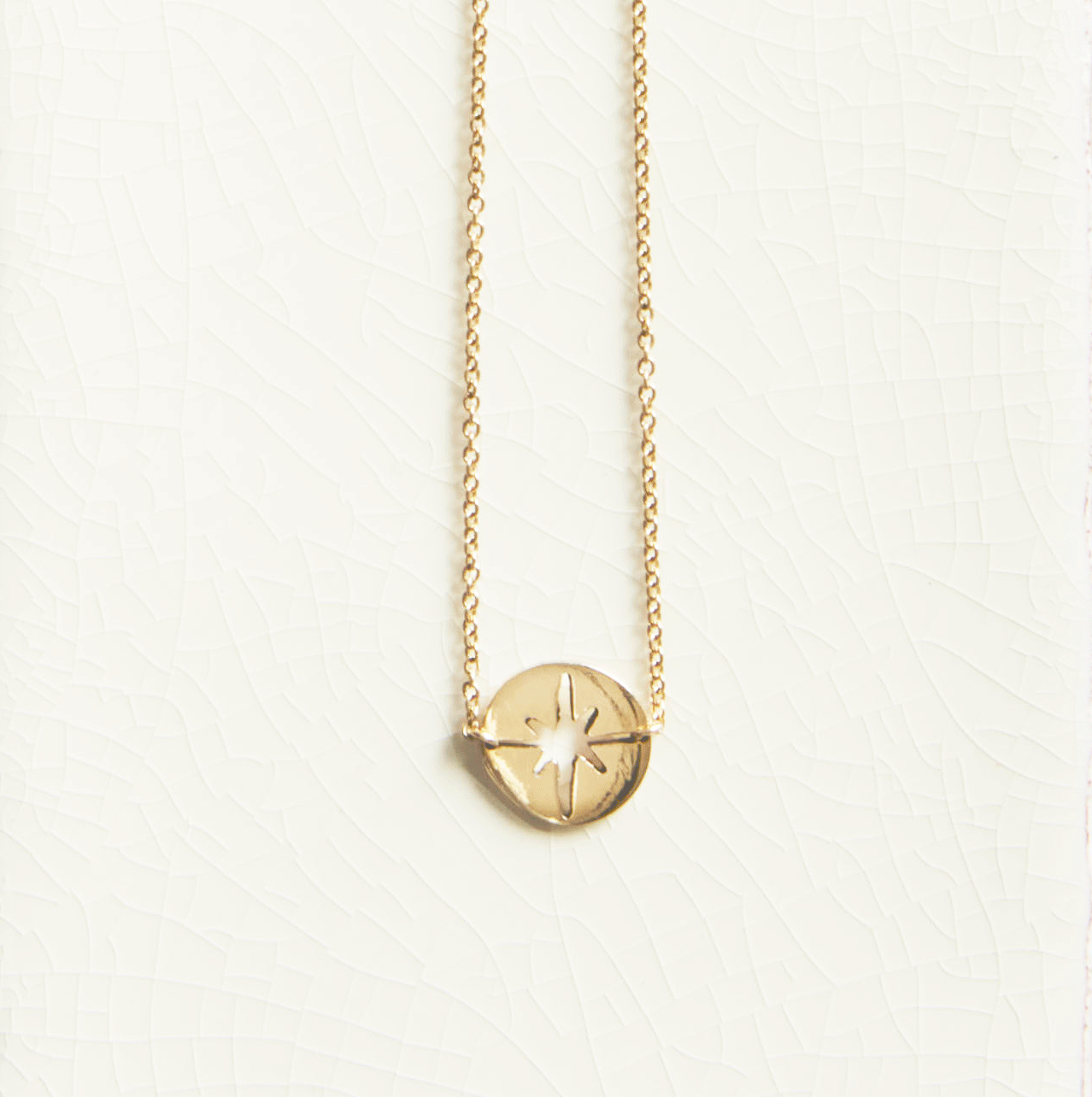 Gold Stella Polaris Necklace
The Stella Polaris Necklace, is designed to represent the North Star and inspired by the traditional St. Christopher Discs which offer protect to all you travellering souls - The Stella Polaris will point you in the right direction.
The classic handmade design features a simple disc with a cut out star design and is made from 100% Recycled 9ct Gold. The disc sits within a fine chain made from fair-trade gold.
The disc has one smooth side and a hammered flip side.
- Material/ 9ct Yellow Gold
- Disc / diameter 11mm
- Chain/ Fair-trade gold chain 40cm / 45cm /50cm
- Reversible design/ hammered / polished.
- Handmade in London.
- All designs are delivered in a KIND ECO Friendly jewellery box, making them a great gift!
- Delivery time 2-5 days.