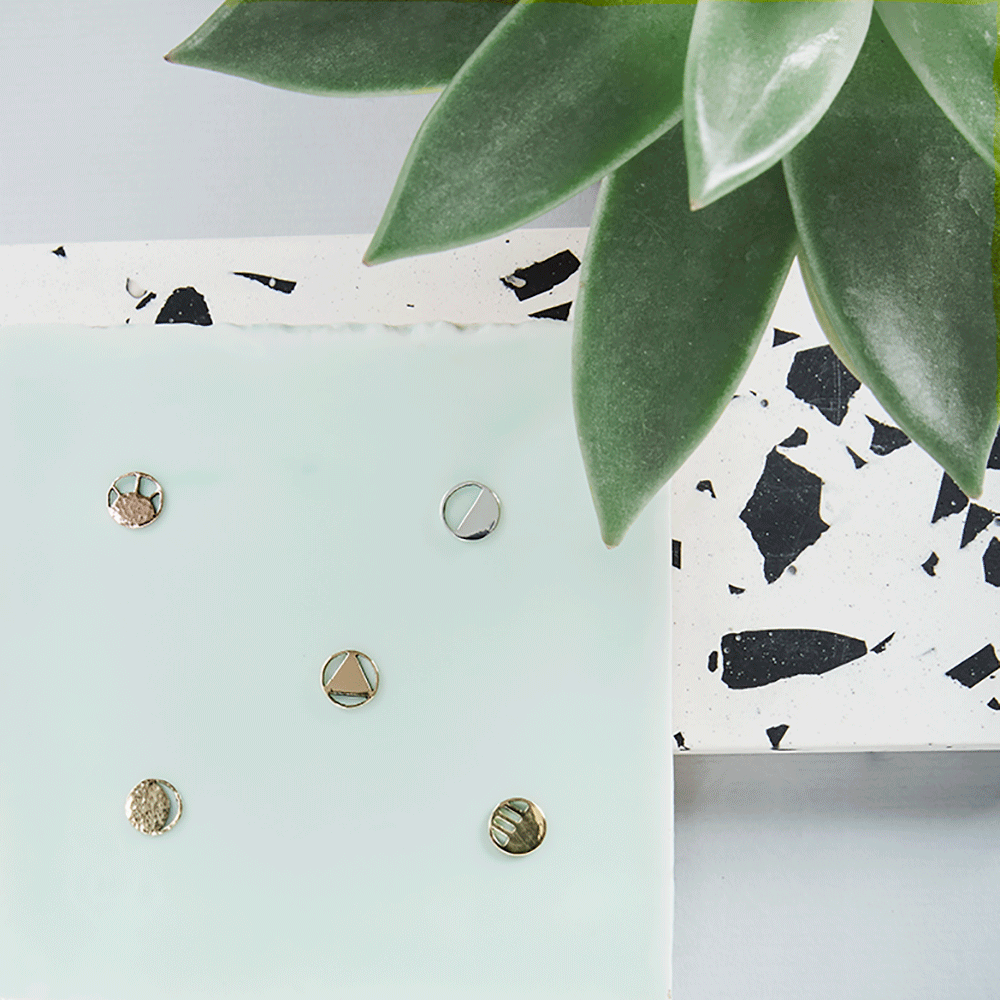 Mini Disc Charms
Create your perfect piece by adding Single Mini Disc Charms to an existing Necklace.
Simply select your materials and design.
*Please note the second images is for reference only and chains are not included in this option.
- Material/  Silver, 9ct Yellow Gold, 9ct Rose Gold
- Mini Disc/ Diameter 8mm x 1mm
- Reversible design/ hammered / polished.
- Handmade in London.
- All designs are delivered in a KIND ECO Friendly jewellery box, making them a great gift! 
- Delivery time 2-5 days.